Pretty Much Everything You Try Doesn't Work!
It's true. We've all believed something that wasn't true and been been trapped by a fear, an emotion, a circumstance or relationship.
In my book "Pretty Much Everything You Try Doesn't Work," I share five steps to help you break free from what is holding you back from living your best life.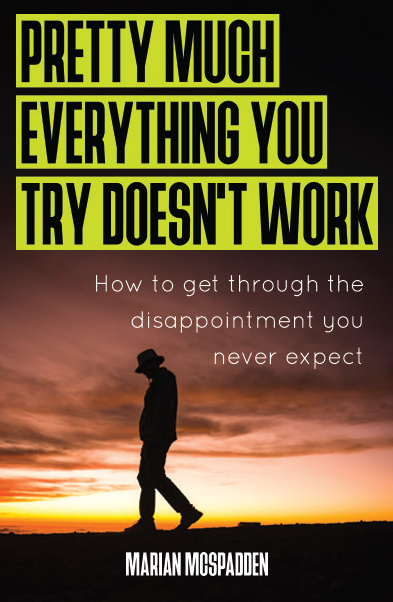 Private Break Free Coaching
Everyone has something that is holding them prisoner.
Fear, change, relationship, emotion, circumstance or feeling stuck

I am here to help you

I've worked with others who have felt this way – trapped, needing to pursue a difficult change or a myriad of other issues preventing them from living their best life. Now they do, and you can as well.

Click on the Connect Button and let's talk 
Available for speaking engagements.  
Three Things You Will Learn From Marian
Not everything you believe is true. Recognizing you are in a trap emotionally, relationally, or circumstances is not fun. What do you do when that happens?
Without a plan and good decision-making skills, you are flying blind, wasting time, effort, and money.
Too many people quit too soon because what they tried didn't work and without perseverance, they never get to enjoy the results they could have had.